Druck Air Data Test Set - ADTS405F
---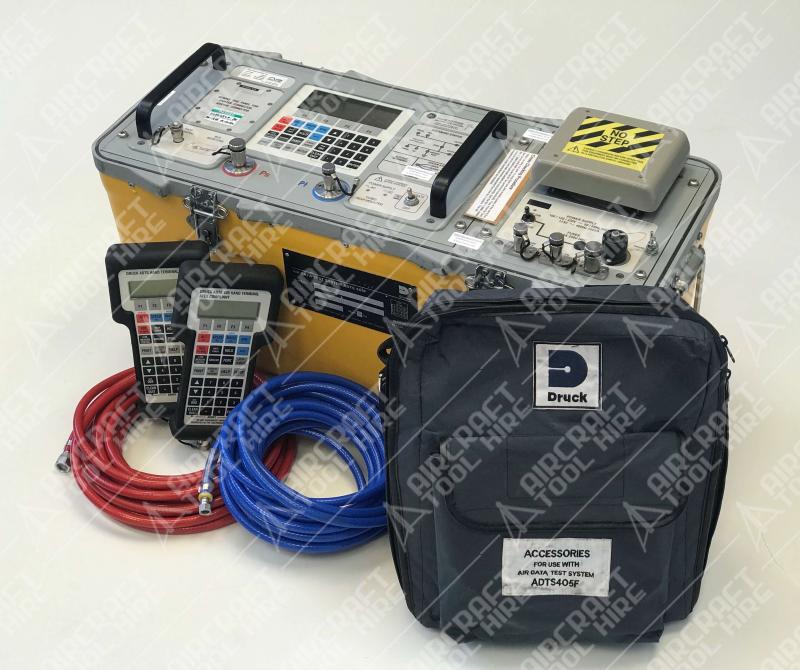 Tools
-
Pitot Static Test Equipment
The ADTS405F is a self contained flight-line air data system which can provide complete pressure and vacuum measuring readings for on aircraft leak testing, sensor tests, calibration checks and functional testing of the aircraft data instruments, components and systems.
The ADTS405F can be used on all commercial aircraft and depending on the pitot range all military aircraft.
The ADTS405F works with a twin channel Pt and Ps control system used to give precise calibration and verification across aircraft pitot statics.
The ADTS405F consists of: Flightline ADTS405F, Power Supply Cable, Hand Terminal, Hand Terminal Cable 2m, Hand Terminal 18m, Output hose 2.5m red, Output hose 2.5m blue, User manual.
---