IFR6000 Transponder Test Set - IFR 6000
---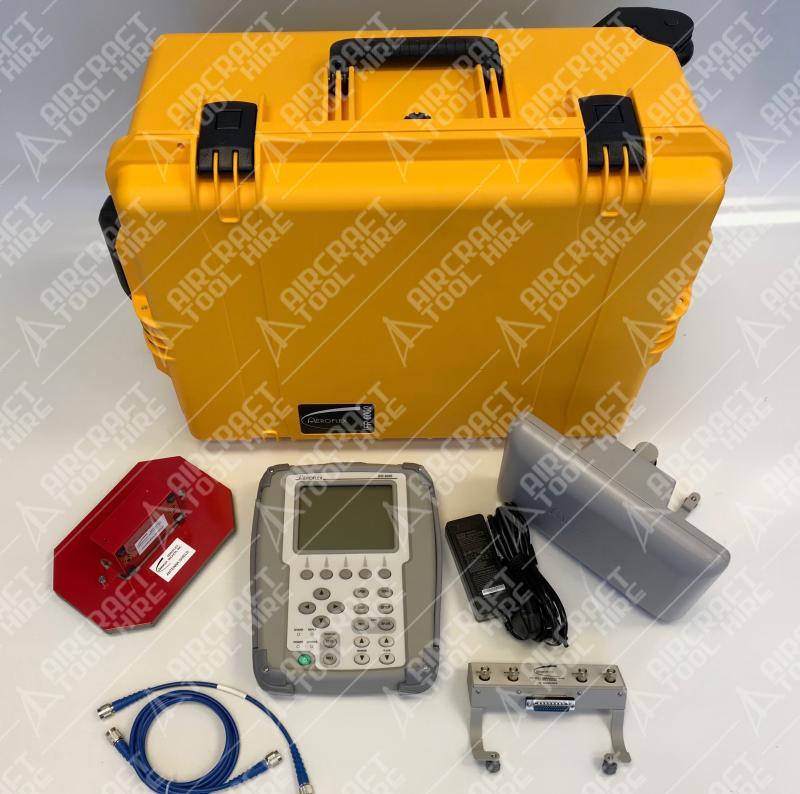 Tools
-
Navigation Test Equipment
The IFR6000 is a compact, lightweight and weatherproof unit designed for testing transponder modes A/C/S, 1090 MHz ADS-B TCAS I and II. The IFR6000 features an extremely easy to use interface where every parameter the user commonly needs to view is displayed on screen.
The IFR6000 is the only ramp test set capable of verifying all aspects of next generation transponder testing, including ADS-B testing.
IFR6000 - Mode A/C/S Transponder and DME Ramp Test Set including :
Option 2 TCAS I/II
Option 3 ADS-B 1090Mhz
Enquire for an IFR6000 Rental Quote today.
Airbus, Boeing, Embraer
IFR6000
IFR6000
IFR6000
IFR6000
IFR6000
---